About Dr. Ashley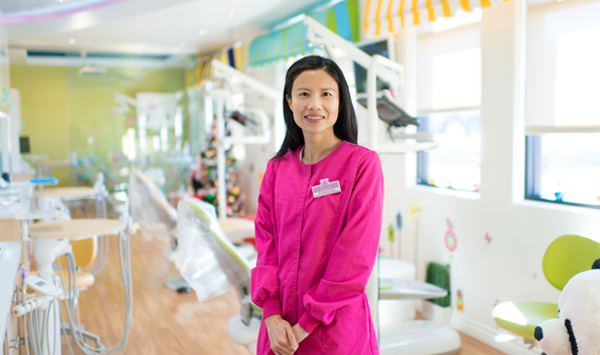 20 years ago,I was a girl full of dreams. Although I didn't know
who I would become, which people I would meet, and what kind of life I would live.
10 years ago, I graduated from UCLA school of dentistry and became a dentist. Still full of dreams, dreaming of one day I would open my
own dental office, meet the right person to start a family, and live a happy life. Although I didn't know if the dreams would come true, I knew I have to work hard to achieve my goals.
During the last 10 years, I have found my path and have chosen pediatric dentistry as my specialty. I received special training at USC to become a pediatric dentist. I have been touched by so many kids' smiles and felt so rewarded after creating positive dental experiences after treating them. Also, I got married to my husband, my college sweetheart, and became a mother of two.
In summer of 2013, "Teeth 4 Kids" has opened!! My dreams have finally come true. In addition to my professional knowledge and skills, as a mother myself, I can also understand the needs of children and also meet parents' expectations. I hope your kids can fall in love with everything here. I sincerely welcome you and your loved ones to come here and visit us!!

Here are some things you might not know about Dr. Ashley:
Favorite colors: Baby blue and purple
Favorite food: Tiramisu
Favorite things to do: Hang out with family, try different food
Favorite animals: Dogs and elephants
My goals/wishes:
1.Live healthy (without giving up good food…)
2.Every kid can be happy at the dental office (and also world peace, haha)
3.Learn to cook
4.Open a coffee shop right next to my dental office